Deal: Unlocked Moto E4 costs less than $100 on Amazon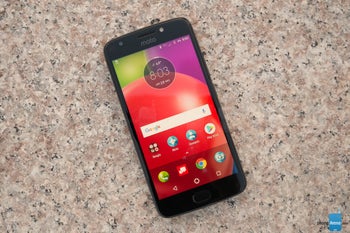 The
Moto E4
is one of the cheapest Android smartphones launched by Motorola, but even so, you still have to pay around $125 to buy one. However, if you can't afford the outright price, you can
pick one up for no upfront price
from various U.S. carriers, but you must agree to a long-term contract.
The good news is Amazon is now trying to make the
Moto E4
even more appealing than it really is price-wise by running a limited-time promo. So, instead of paying the full $125 retail price, customers can now grab the
Moto E4
for just $99.99.
As the title says, the phone comes unlocked and it's fully compatible with all GSM carrier in the United States, but it's also compatible with Verizon's 4G LTE network. Even better, Amazon has put the standard version of the Moto E4 on sale, not the Prime Exclusive mode that comes with some Amazon apps pre-installed.
Unfortunately, you'll only be able to get the
Moto E4
in black, since the Fine Gold model is not available for purchase any longer. As a matter of fact, even the stock for the black variant is really low (only 5 units left).