Motorola Moto E4 Review
11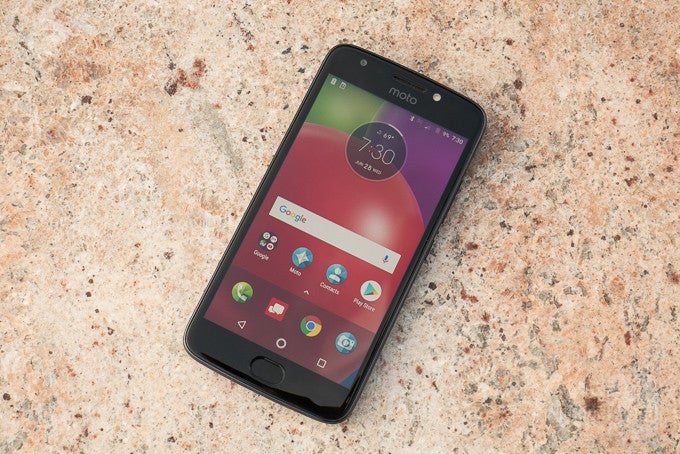 Introduction
The Moto E series hit the scene in mid-2014, quick on the heels of the Moto G's success in the mid-range market. While the G series has offered solid, though intermediate, hardware at less than half the cost of high-end flagships, the E series was priced and configured specifically for entry-level consumers. Delivering a similarly high value proposition in the $100 - $200 price range – even in the days when 2-year contracts were all the rage – MSRP on the E series was kept low, typically hovering around the $100 mark. This year, we see the return of this low-cost performer – now in its 4th generation – dubbed the
Moto E4
. Selling for $129.99, an unlocked version is available on Motorola's website. And although the Verizon prepaid variant is inexplicably listed at $199 on their website, it's been permanently on sale since its launch, priced at an ultra-competitive $69.99. The question is: has the company done enough with the E series to move the brand along while also executing on its own standard of entry-level value?
In the box:
Moto E4
Wall charger
Micro-USB Cable
Quick-start guide
Design
Polished edges and a textured plastic back help give the E4 a more solid look and feel; the fingerprint scanner adds a touch of technological class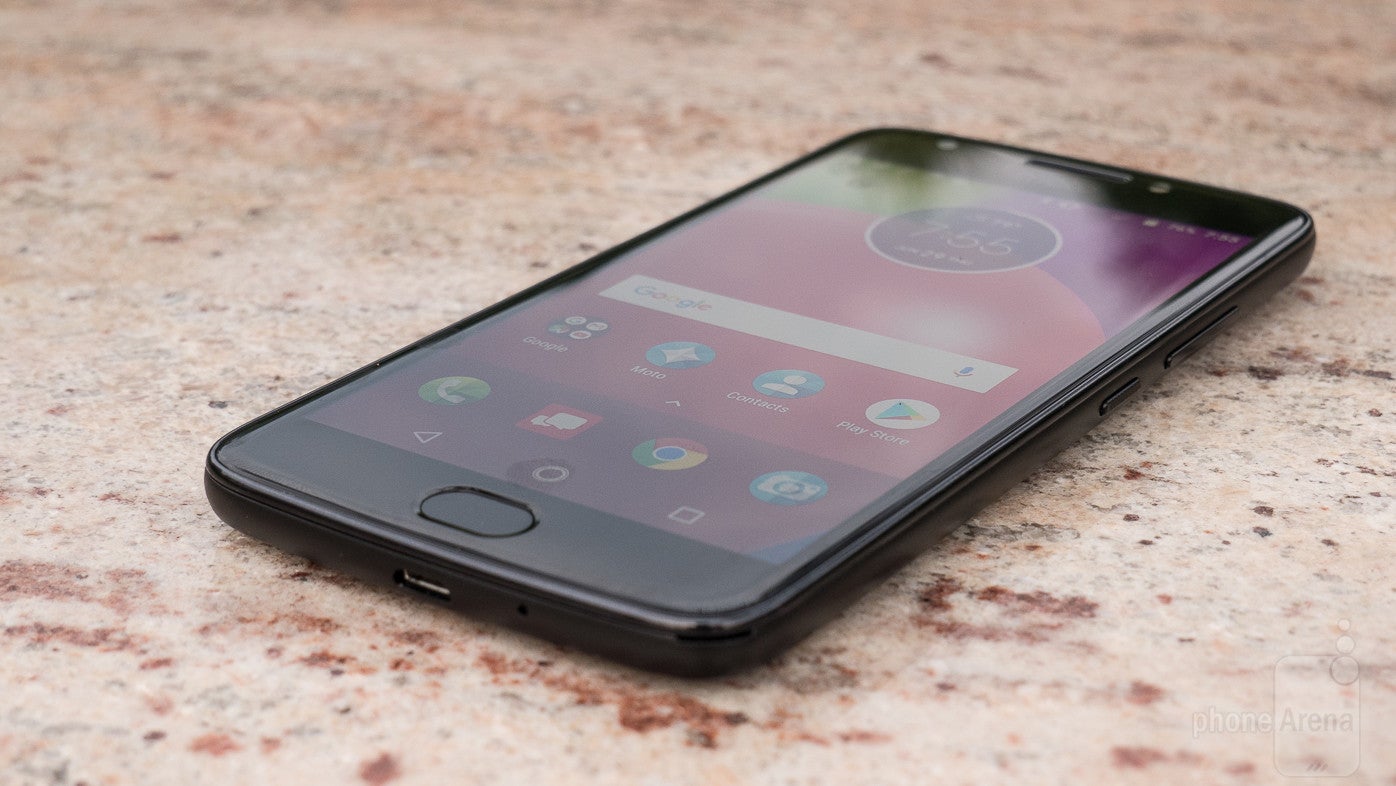 The Moto E4 won't be winning any awards for amazing thinness or groundbreaking design curves, but the thicker, still rounded sides give the E4 a solid feel in the hand. The micro-textured plastic back meets the polished plastic edges of the phone snugly to create a tight, cohesive seal. Sure, a fingernail can easily pry between the two – which it's meant to allow – but there's very little concern of the back flying off during a bad drop. Below the screen, we find the devices fingerprint sensor – which itself is not a physical button, but rather built into the face of the device – something we're happy to see in this price range. Aside from adding security, this also serves to promote a more premium fit and finish for the device, raising the bar slightly for entry-level competitors. Above the screen is a 5-megapixel selfie camera, accompanied by a single-LED flash for those who shan't let low light spoil their selfies. Around back you'll find Motorola's familiar camera bump, a modestly raised glass circle encompassing the 8-megapixel lens and single-LED flash. Motorola says the device is "water-repellent" thanks to nanocoating which "creates a water-repellent barrier to help protect against moderate exposure to water such as accidental spills, splashes, or light rain." While not fully waterproof, some level of resistance is more than you'll see in most phones from this price range.
Display
Colors appear vivid, but limited range and low pixel-density can blend details and flatten images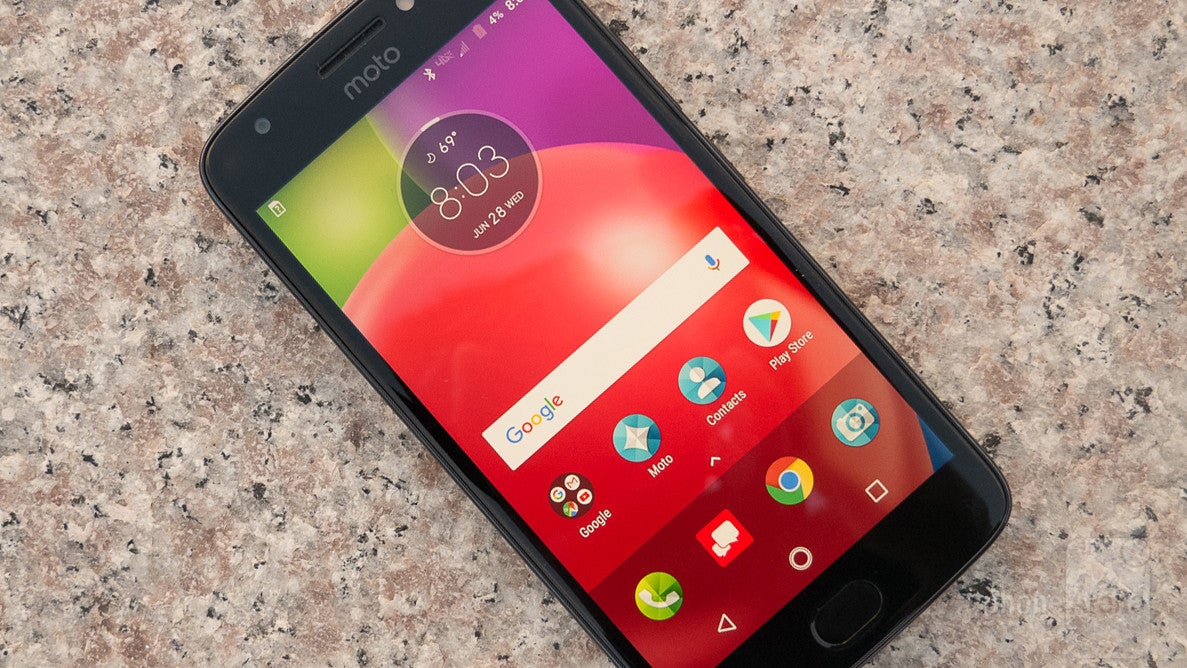 As can be expected of such a budget-friendly device, the display isn't breath-taking but certainly gets the job done. For most, the color range and clarity of this 720 x 1280 px screen will be sufficient, as it does reproduce colors well, albeit within a more limited range than a flagship device might have. The narrower color gamut and below average pixel density (294ppi) serve to soften edges and provide less detail overall. On the other hand, brightness is good, and coupled with the vivid color scheme, provides more than enough detail for the average user.