Deal: Misfit Vapor 2 smartwatch drops to lowest price to date, deal ends soon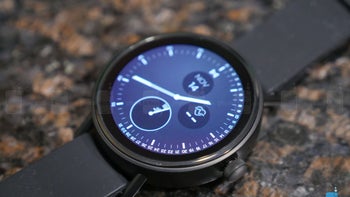 Misfit's most recent smartwatch, the Vapor 2 was
officially introduced
back in October. The wearable device was priced to sell for $250, a decent price considering the smartwatch offers the same array of features like much pricer models.
Just like the predecessor,
Misfit Vapor 2
follows the same minimalist design philosophy and comes in a variety of colors. However, the new model includes a built-in dedicated GPS and NFC (Near Field Communication), two features that the original Misfit Vapor is lacking.
If you're looking to buy a stylish smartwatch that doesn't cost a fortune, yet it offers premium features, the Misfit Vapor 2 is a good choice even at $250. Luckily, you won't have to pay the full price in the next week or so, as Misfit is running a sale on the Vapor 2.
Until August 1, you can buy the Misfit Vapor 2 for just $180, but you'll need to use the code
BEBOLD
at checkout to get the $70 discount. The smartwatch comes in different colors and sizes, but while the price may vary, the discount remains the same for all versions. Also, free shipping is included if you're considering the deal.