Google Pixel 3a drops to lowest price to date on Amazon
We may earn a commission if you make a purchase from the links on this page.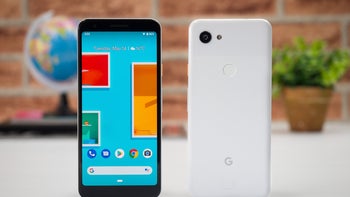 As we're getting close to autumn, chances are that customers will longer be able to purchase Google's most recent Android smartphones, the
Pixel 3a and Pixel 3a XL
. The search giant is expected to launch another line of Pixel phones this year, so the older ones will be discontinued.
Right now multiple US retailers are running promotions on the
Pixel 3a
and
Pixel 3a XL
in an attempt to get rid of the last stocks.
We already told you over the weekend
about the Pixel 3a XL, which was heavily discounted at B&H, so now we're back with yet another great deal on its smaller brother, the Pixel 3a.
Typically selling for $400, the Pixel 3a is cheaper than ever on Amazon. The US retailer
offers a massive $120 discount on the Pixel 3a
, but you'll have to wait more than a few weeks for your phone to arrive if you decide to go for Amazon's deal.
The Just Black version will be in stock on July 30, while the Clearly White model should arrive on July 1. The Purple-ish variant is the only one available right now, but it's only getting a $60 discount, so it's definitely better to wait a little longer and buy one of the other two models.
More importantly, the phone comes unlocked and it will work on all major carriers in the US. If you'd rather go for its bigger brother, the Pixel 3a XL,
you'll be saving just $80
(17%), which isn't the best deal we've been able to track to date.