Deal: Garmin Vivoactive 3 smartwatch drops below $200 at Best Buy and Walmart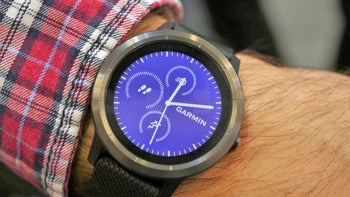 Owning a smartwatch should mean much more than just getting notifications from your smartphone while on the move, but not all of us are willing to exercise or go jogging, especially on chilling weather.
Garmin Vivoactive 3
has many uses, including saving owners from hiring a personal trainer for workouts. The smartwatch can act as a fitness and stress tracker, and comes with more than 15 GPS and indoor sports apps such as yoga, swimming and running.
Of course, you'll be able to check all your notifications from your wrist, as well as use contactless payments or monitor your fitness level with VO2 max and fitness age estimate. As far as battery life goes, Garmin claims the Vivoactive 3 should offer up to 7 days in smartwatch use or up to 13 hours in GPS mode.
Now, as the title says, Garmin Vivoactive 3, a smartwatch that was officially unveiled
about a year ago
, is now on sale for just $199.99 at
Best Buy
and
Walmart
. Since the wearable device usually sells for $269.99, you'll be saving $70 if you buy it right now.
Although the smartwatch comes in three variations – Black with Stainless Hardware, White with Stainless Hardware and Black with Slate Hardware, just the first two models are $70 off.