Deal: BlackBerry Priv priced at just $299.99 on eBay
99+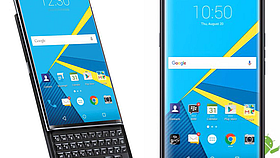 Last week, we told you about a Father's Day deal that could net you $100 off the unlocked version of the
BlackBerry Priv
. If you're tempted to purchase BlackBerry's first Android smartphone but weren't able to take advantage of this discount, worry not, as today we've spotted the BlackBerry Priv going for just $299.99 on eBay including free shipping in the US.
The BlackBerry Priv is far from the commercial success that the manufacturer was aiming for. At $299.99, however, BlackBerry's first Android smartphone offers a lot of value and is a great choice for those looking for a privacy-minded phone.
Note that this deal is for the black AT&T version, although the seller also provides an unlock code. The phone will work with GSM carriers such as AT&T and T-Mobile, but it is not compatible with Verizon or Sprint.
The raw hardware specs include a 5.4-inch display with a curved screen and a resolution of 1440 by 2560 pixels, a Qualcomm Samsung 808 chipset with a hexa-core CPU, 3GB of RAM, 32GB of integrated storage space, a microSD card slot just in case you need more space for your documents, as well as a 3,410mAh battery. In the imaging department, the Blackberry Priv comes with an 18MP primary camera and a 2MP secondary shooter on the front.
We cannot mention the Priv without highlighting its superb slide-out physical keyboard, one that productivity-minded smartphone users are likely to fall in love with.
On the software side, the Priv launched with Android 5.1 Lollipop but has been recently updated to Android 6.0 Marshmallow. For much more details on Blackberry's current flagship, check the full
Blackberry Priv review
.