CyanogenMod being readied for 10 Sony Ericsson Xperia smartphones
4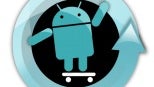 It is official, folks!
CyanogenMod
, the most popular aftermarket Android ROM out there,
is finally coming to Sony Ericsson Xperia smartphones
. Word comes from Steve Kondik himself, who confirmed that the next release of his creation will support 10 devices from the Xperia lineup, namely the ones we have listed for you below.
Having
CyanogenMod
running on Sony Ericsson Androids will be possible thanks to the collaboration between the CyanogenMod crew and the FreeXperia team. In addition, the latter is now officially a part of the CyanogenMod squad of developers, meaning that future Xperia smartphones will most likely be given the same treatment as well.
Unfortunately, it is still unclear when CyanogenMod builds for Sony Ericsson Xperia smartphones will be made available for download, but we doubt that it will be too long before that happens.
The list of devices that CyanogenMod will support includes: