What is CyanogenMod and why is it good for you
47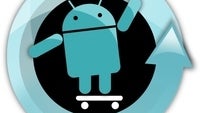 If you have never heard of CyanogenMod before, then you must have never been really interested in modifying your stock Android smartphone. That is okay – few people really bother, but the ones that do choose to find out how deep the rabbit hole goes are in for quite a treat.
You see, the Android platform is open source – it was made to be tinkered with, optimized, and redistributed freely. Unfortunately, carriers do not think the same way and have long imposed certain restrictions upon the smartphones that they sell. Sure enough, the tireless hoards of Android enthusiasts have already found workarounds to these restrictions, and obtaining absolute access to an Android device is now possible through a process called rooting.
Rooting is what allows users to easily replace the smartphone's stock firmware with a different one. Ever since the process was discovered, developers have been making their own custom ROMs and distributing them throughout the Android community. Nevertheless, CyanogenMod has undoubtedly become the most popular one of them with over 200,000 active users and support for over 30 different devices.
CyanogenMod's main purpose is to make your smartphone a better, faster, and more versatile device. First of all, it delivers a pure Android experience with none of the bloatware, skins, and UI customizations that most manufactures tend to ship their devices with. That noticeably improves the smartphone's overall performance, responsiveness, and battery life. Second of all, CyanogenMod is always built on top of Android's latest version, which means that you get the most up-to-date software experience even if your smartphone's manufacturer has not released an update yet. Furthermore, you get support for FLAC (Free Lossless Audio Codec), Wi-Fi, Bluetooth, and USB tethering, continuous autofocus while shooting videos, and a special
incognito mode
for the times when you want your browsing history to remain unrecorded. The list of improvements and customization options just keeps on going, and new features are being added quite often.
The developer responsible for CyanogenMod's existence is Steve "Cyanogen" Kondik. Nevertheless, he is backed up by dozens of other Android enthusiasts who actively participate in the ROM's further development. They are all supporters of the open source ideology – even though donating to the project is greatly appreciated, none of the developers expect any monetary gain in return. Everybody is free to install CyanogenMod and use it as long as they wish.
However, there is always one little thing that needs to be pointed out – tinkering with the smartphone's firmware is not 100 percent fool-proof. There is always the slight risk of ending up with a bricked device if something goes wrong, so everybody who is brave enough to install CyanogenMod onto their smartphone is advised to be extra cautious.
Feel free to check out
CyanogenMod's official web page
.
Recommended Stories