World's first 4G LTE smartwatch for kids arrives in the U.S. on January 28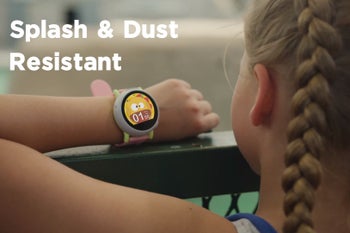 The Texas-headquartered Coolpad Americas has just announced what appears to be world's first 4G LTE smartwatch for kids. Dubbed Coolpad Dyno, the smartwatch will be
available for purchase
in the United States starting January 28 for just $150.
Specifically designed to connect parents to children, the Coolpad Dyno is sturdy enough to withstand light shocks, but it also features kid-proof protection against dust and water (IP65 rating). Aside from 4G LTE connectivity, the smartwatch offers an intuitive interface and an SOS button that allows children to quickly contact parents.
Coolpad
seems very proud that its smartwatch is compliant with the Children's Online Privacy Protection Act (COPPA).
At launch, Coolpad will release an easy-to-use companion app that will allow parents to quickly locate their children, set "safe zones" with virtual parameter alerts, and communicate via voice and text messages.
The application, just like the smartwatch, will be compatible with Android smartphones and iPhones. Specs-wise, the Coolpad Dyno is powered by Qualcomm's
Snapdragon 2100
platform and features a 605mAh battery that provides up to two and a half days of use.
It's also worth mentioning that Coolpad has partnered with Airfi Networks to connect the Dyno smartwatch to nationwide 4G LTE coverage in the U.S. and Canada through the Catalyst IoT platform.