Consumer Cellular to hire some of T-Mobile's laid off workers, sub-lease its old call-center
5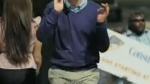 You might have seen Consumer Cellular's commercial on television with the two elderly brothers, surprised to find out that they can afford a cell phone. The carrier
has a relationship with AARP
to provide its members with low cost cell service and a no-frills handset. Business, though, must be pretty good because Consumer Cellular is hiring as many as 650 workers laid off from T-Mobile and is planning on installing them in a 77,
000 facility in Redmond, Oregon once used by the nation's fourth largest carrier.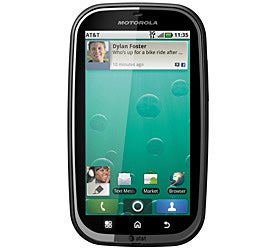 The Motorola Bravo is the carrier's top of the line handset
The Oregon based carrier will be helping the area where the building is located.The area where the facility is situated in an area that
contains some of the worst unemployment in the state
. Consumer Cellular has call centers in Phoenix and one at corporate headquarters in Portland. T-Mobile laid off the workers
as part of a corporate-wide shuttering of 7 call centers
(including the one in Redmond) and 3,300 workers were given pink slips. The carrier has since laid off a further 900 workers.
Consumer Cellular offers handsets ranging from the $35 Motorola WX345 to the Motorola Bravo for $175. Plans run as low as $10 a month and there are no contracts to sign.
source: ConsumerCellular via
AllThingsD