Comcast's new XFi service allows subscribers to control their home Wi-Fi service
1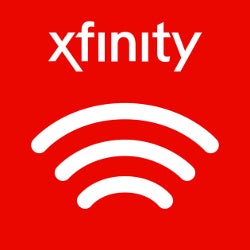 Making sure that your handset is connected to your home Wi-Fi signal can certainly save you from using all of your high-speed cellular data each month. Even if you have an unlimited data plan, using home Wi-Fi can save you from crossing the threshold that will set off the throttling of your data speed during periods of heavy traffic. This morning, in an effort to improve the home Wi-Fi experience, broadband and cable provider Comcast has launched XFi. This is a new service that is available for free to 10 million of the company's Xfinity internet subscribers.
With the help of an app installed on subscriber's handsets, XFi users can set their home internet service to disconnect their children's devices at bedtime. Or they can use the app to fix problems with the service. Comcast hopes that XFi will keep its broadband customers from leaving for a rival ISP. Comcast says that half of the complaints that the company receives about its internet service is actually related to its Wi-Fi offering.
The largest cable content provider in the U.S. says that by 2020, the average American home will have 50 connected devices, which means that Wi-Fi service is becoming more and more important to American homeowners. In fact, the number of Comcast subscribers to its Wi-Fi service outnumbered its cable subscribers last year by a tally of 24.7 million to 22.5 million. For the company's first quarter this year, the number of Comcast's broadband customers rose by 10.1%.
source:
Reuters