Choose from nine photo editing apps, free today only, from the Amazon Appstore
4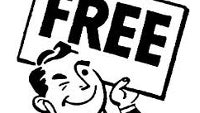 Everyone likes free apps, especially photo editing apps. Today only, the Amazon Apppstore is offering nine such apps for free. The normal price to purchase all of these would normally amount to about $16. Instead, you won't have to reach into your wallet at all. Of course, this means that the Amazon Appstore has to be loaded onto your Android device. If you own an Amazon Kindle Fire tablet, the Appstore is pre-installed. And each of the free apps comes with 100 free Amazon coins that you can use toward the purchase of other apps.
Among your choices for today is
Paper Camera
, which is normally offered at a price of $1.99. This app turns your pictures into a sketch, comic book, cartoon or more. Normally $2.99,
Perfectly Clear
is also among the freebies today. Selling well in the Google Play Store, this app helps improve your photographs by making corrections to your snapshots.
The complete list of free photo editing apps, including the usual everyday price, includes Camera ZOOM FX ($2.99), Fire Frame ($0.99), Paper Camera ($1.99), Perfectly Clear ($2.99), Photo Studio PRO Kindle Tablet Edition ($3.99), PicFrame ($0.99), Pic Shop ($2.99), Rhonna Designs ($1.99), and TouchRetouch ($0.99).
Remember, once the clock strikes 12 tonight, the "Free" listings
turn into pumpkins
go back to their regular prices.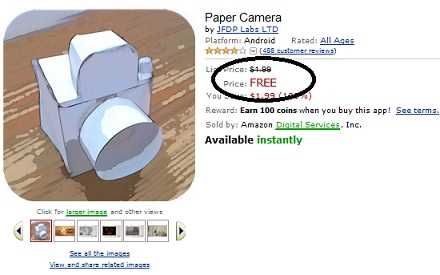 Nine photo editing apps in the Amazon Appstore are free for today only
source:
AndroidCentral