Chitika says iOS 7 adoption rate hits 89.7% for the Apple iPhone, 84.8% for the Apple iPad
58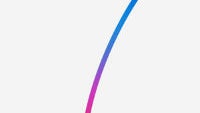 Analytics firm Chitika went through a ton of data, and found that in North America, iOS 7 is running on 89.7% of the web traffic generated by the Apple iPhone. In February, that figure was 83.3%. Turning to the Apple iPad, in North America, 84.8% of the web traffic that originated from Apple's slates was running iOS 7. Back in February, the iOS 7 adoption rate on the iPad was 78.5%.
The current North American adoption rates for the iPhone trail what we saw for iOS 6 last year, just before WWDC. At that point in time, iOS 6 was on 92.8% of Apple iPhone units. At the same time, 82.9% of Apple iPad users were running iOS 6.
Chitika blames some issues that users are having with iOS 7.x, as the reason why the adoption rate for the iPhone is lower this year. The higher reading for the iPad could be due to the fact that iOS 7 is supported by all iPad models, except for the original generation slab that launched the category in 2010.
Chitika also noticed that the percentage of North American based iPads running iOS 5 or earlier, is 7%. On the iPhone, that figure is only 1.5%. Chitika blames this discrepancy on the perception that there are more features for the Apple iPhone than for the Apple iPad, on the later versions of the OS.
Chitika's data came from analyzing tens of millions of U.S. and Canadian iOS based ad impressions.
source:
Chitika
via
AppleInsider