Chinese court removes sales ban on the Apple iPhone 6 and Apple iPhone 6 Plus
21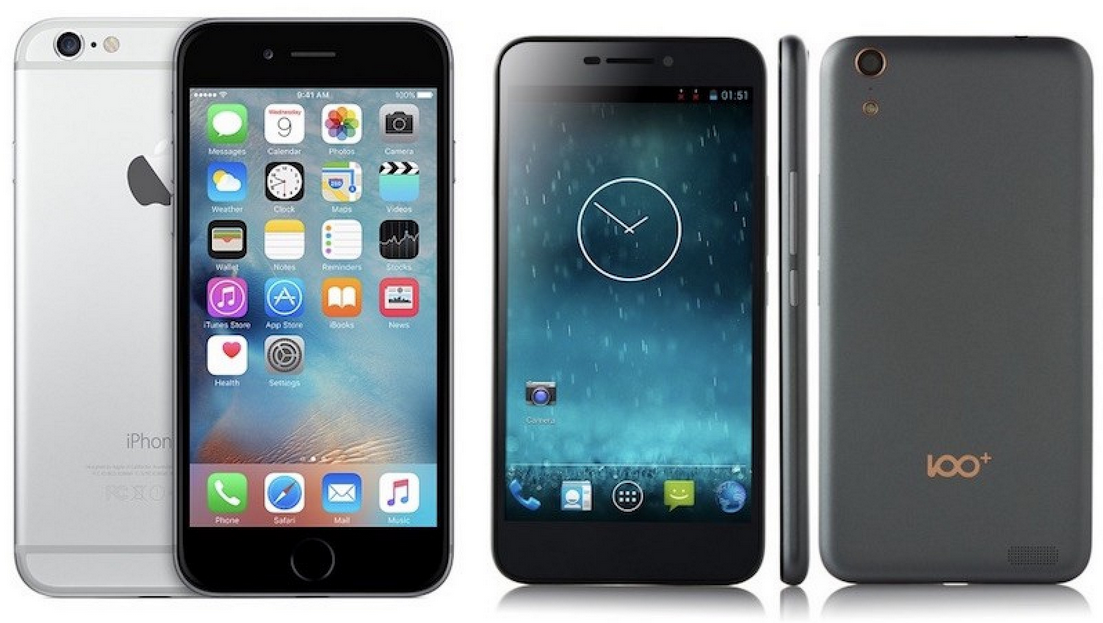 Regulators in China had banned the iPhone 6/6 Plus in the country after finding that the phone infringed on the design patent belonging to the Shenzhen Baili 100c, pictured on right
A ban in China that prevented Apple from selling the
Apple iPhone 6
and
iPhone 6 Plus
in the country, has been reversed by a Chinese court. What set off the whole dispute was a claim by Shenzhen Baili Marketing Services that
the 2014 iPhone models infringed on design patents it was awarded for its 100c mobile phone
. In May, Apple's Chinese subsidiary and local retailer Zoomflight were ordered to stop selling the iPhone 6 and iPhone 6 Plus in China by the Beijing Intellectual Property Office.
Apple and Zoomflight sued the regulators, and on Friday the Beijing Intellectual Property Court removed the ban. The court ruled that neither Apple or Zoomflight had infringed on the 100c handset, and noted that there was a lack of any proof that such an infringement took place. In addition, the regulator failed to follow due procedures while ordering the ban. Both the Beijing Intellectual Property Office and Shenzhen Baili said that they will take their time to determine whether an appeal is warranted.
It wasn't a total victory for Apple. The tech titan had requested that the Patent Reexamination Board of State Intellectual Property Office remove the design patent awarded to Shenzhen Baili Marketing Services for the 100c model. When Apple was turned down, it took the matter to court and was once again rejected. Apple is considering an appeal of that ruling.
So to recap, in court Apple won one case and lost one. The case it won removes a ban that had prevented them from selling the iPhone 6 and iPhone 6 Plus in China. The case it lost simply means that the Shenzhen Baili still owns a design patent on the 100c phone. But as you can see from the photo showing both handsets, there really doesn't seem to be much in common between them, at least as far as the design of both models is concerned.
source:
Reuters
,
MacRumors