China to halt sales of the iPhone 6/6 Plus, says Apple infringed on this phone
69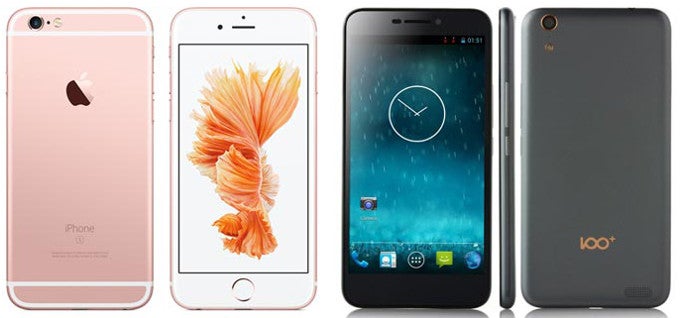 Apple iPhone 6 on the left vs Baili 100C on the right
Apparently, Apple has infringed on the design patents of a phone by an obscure Chinese company called Baili, and Beijing's intellectual property regulator can essentially shut down all sales of the
iPhone 6
and
6 Plus
in the capital city, pending appeals at higher court. This rather strange ruling postulates that the exterior shape and form of the iPhone 6 look exactly like the Baili 100C, which is evidently a subject of patent protection: "
The Apple's iPhone 6 and iPhone 6 Plus have minor differences from Baili's 100C. The differences are so tiny that the average customer could not notice. So, this case falls into the patent rights protection category
," ruled the property office on May 10.
The move comes just as
Apple is betting on China
as one of the sales hotspots with the most potential for its iPhones, and is a somewhat funny (certainly not for Apple) turn of events, considering the way the US patent system works. Apple, Samsung, and other phone makers are in a constant fight to patent the most diminutive detail or even an idea, so as not to be a subject of such a ban some time in the future. The patent lawyers that work for Apple in Beijing are obviously not up to the task if they have missed the obvious similarities in the Baili 100C, and the iPhone 6 design.
We kid, but the move is just the next in a recent crusade against Apple in China, as the company was also ordered to shut down its
iBooks and iTunes Movies
services there,
lost the rights to the iPhone trademark
, and now this. The potential ban on sales of older iPhones in Beijing likely won't affect Apple's bottom line much, as they are soon going to be phased out from production anyway, to make room for the
iPhone 7
, but still, it may be a harbinger of further such scuffles with Chinese regulators.
Recommended Stories