Chinese court orders Apple to pay $165,000 for a copyright violation
30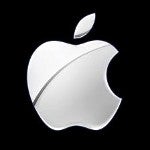 A Chinese court has ordered Apple to pay
1.03 million Yuan
($165,000 USD) for a copyright violation. Beijing's Second Intermediate People's Court found the Cupertino based tech giant liable of the sale of apps that were composed of the unlicensed work of eight local writers, which were made available in the Apple App Store. The fines will be shared among the writers and two companies that were involved.
23 million Yuan
or $3.65 million USD. That was almost double the 11.9 million Yuan ($1.89 million USD) that was asked for in the original filing. While Apple was hit with the fine, it was not responsible for developing or submitting the apps that used the unlicensed material.
The China Written Works Copyright Society alleges that Apple was slow to remove the apps and the tech giant purportedly told the group to contact the developers behind the apps if they had a problem with them. This is not the first time that Apple found itself in a bit of hot water from this particular court. In September, the court ordered Apple to pay 520,000 Yuan ($82,600 USD) for the unauthorized sale of digital copies of a Chinese language encyclopedia.
An Apple spokesman said about the latest ruling that its employees "
take copyright infringement complaints very seriously
" and added that Apple is "
always updating our service to better assist content owners in protecting their rights
."
source:
WSJ