Chicago Sun-Times fires its photography staff, will train reporters on using the Apple iPhone for pictures
99+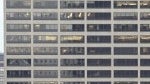 It is no surprise that Americans don't turn to the newspaper to get informed anymore. It started in the 1960's with network news coming into your home every evening. The next hit to the daily paper came from the internet, and now most people get their information from
smartphone
and
tablet apps
. Most papers in the U.S. are on borrowed time.
Take the
Chicago Sun-Times
. The paper, once a thriving big city operation, has just fired its whole photography staff. The paper is going to go with pictures "from the field" meaning that it will immediately train reporters on "iPhone photography basics" and reporters will now be responsible for taking pictures for their own stories.
The bigger issue here is that a major U.S. metropolitan paper is telling the professional photographers that it fired that their job could be done by someone without experience as long as they have an Apple iPhone to capture an image. Just giving someone an iPhone doesn't make them a professional photographer although
Apple feeds on that image as seen with with its latest camera-centric ad
.
But there is another possibility here. The paper was negotiating with the photographers' union and now that they canned the whole bunch, the paper could decide to hire back some of the photographers on a part time basis without healthcare or other benefits and in essence, breaking the union.
How many years does the newspaper industry have until we bury it completely?
"Most Sun-Times photojournalists I knew, because of their decades of experience, were unsung journalists more than photographers. They knew how things worked and what made communities tick. They found stories and passed them on. They helped to shape stories, correct misperceptions and convey understandings that have deep resonance with readers. I am sure that many of their reporter colleagues would attest to this ... by eliminating their deep knowledge, connection and trust to their communities, the Sun-Times has signalled to its readership that it doesn't really care."
-Alex Garcia, former Chicago Sun-Times Reporter
source:
electronista