Check out these 11 paid iOS apps that are free for a limited time
2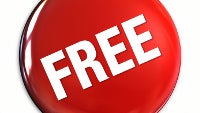 Whether you just received an iPhone or iPad as a Christmas gift, or you have had your iOS device for some time, you might be interested in some paid apps listed in the App Store that are free for a limited time. Since we don't know when these apps will no longer be offered for free, if you see one that you want, do not procrastinate. Download and install it immediately, if not sooner. If you click on any of the links and see the word "Get," the app is still free. If you see a price, the limited free period has expired.
The first app on the list is
har•mo•ny 3
. Normally $1.99, this is a puzzle game with different stand-alone levels. While the game is free for a limited time, you can purchase unlimited hints for $1.99.
GifBoom Pro
allows you to use the back and front camera on your iOS device to produce GIFs. You can use vintage filters, set the speed of your GIF, and share it with social media sites. This also is normally priced at $1.99, but is now free for a limited time.
Usually 99 cents,
UniWar
bills itself as the game that CEOs play. There are different game options and you can even take on a challenger online.
Drink Advisor
is normally 99 cents, and lists 10,000 of the top bars and nightclubs globally. The app covers 210 huge cities and small towns in 70 countries. It also gives you directions on how to mix today's most popular drinks.
Charged
will usually cost you 99 cents. The app allows you to check the status of the battery on your iPhone, right from your Apple Watch.
Money
is an app that tracks your expenses and income. Speaking of money, when the app is no longer free, it is priced at 99 cents.
If you need to transfer and manage your PC files with your iPhone,
MarkDisk
is the app you want. Usually priced at 99 cents, the app will help you transfer files sans cables, using Wi-Fi. The biggest savings is the $5.99 you will save by installing
iPicBox
for free. This app helps you manage your collection of photos, and also keeps them private.
BlackCam
allows iOS users to snap beautiful black and white photos. With the app, you can get that perfect grainy black and white shot that many aim for. Once the sale is over, BlackCam will cost you $1.99.
The
Budget and Expense tracking app
does just what the same suggests it does. Usually $3.99, the app will show you exactly how you spend your money. Don't blame the app though, it is free for a limited time. Lastly,
Fliptastic Pro
is free and is usually priced at $1.99. The app turns your photos into a flip show. You can take pictures from the built-in camera, from your photo gallery, or from Instagram. The results can be sent to your favorite social media sites.
So there they are. 11 paid iOS apps free for a limited time only. Pick the ones you want now before it is too late.
source:
Harmony3
,
GifBoomPro
,
UniWar
,
Charged
,
Money
,
DrinkAdvisor
,
MarkDisk
,
iPicBox
,
BlackCam
,
Budgetandexpensetracking,
FliptasticPro
via
BGR
Recommended Stories