Check out the most detailed Galaxy S7 and S7 Edge press images so far
24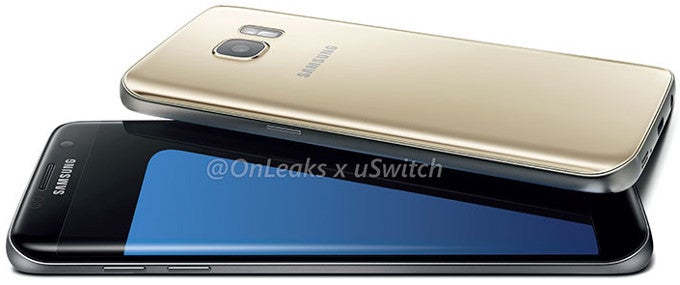 Look, Ma, another
Galaxy S7
leak, this time consisting of the most detailed press renders we've seen so far. Originating from a source that's leaked quite a few credible things before, these renders are probably the real look of the
S7
and
S7 Edge
, though we won't know for sure before we sit down at the MWC expo presentation hall, and confirm that for you.
The phones are listed in white, black and gold, but we already know there will be a silver version, too, and perhaps some more exclusive hues, just like with the
S6
and
S6 edge
before them. While we don't see anything new in the images in terms of design that we haven't been fed so far, these detailed pressers are yet another confirmation that the design language will stay largely the same as the previous edition, similar to what Apple does with its iPhone line in the second year after a complete design overhaul.
Here, however, the differences are more than Apple's approach, be it only for the tapered back of the S7, plus we will likely have a brand new screen size in the Galaxy S line - the alleged 5.5" diagonal of the S7 Edge that you see in the pictures below.