Changes to the YouTube app later this year will add the ability to view 3D videos
5
YouTube is making major changes to its app and later this year you could be watching videos in 3D with 360 degree views to enhance the 3D effect. YouTube CEO Susan Wojcicki discussed these new features during a speech she made yesterday at VidCon. The latter is a conference that is attended by key players in the online video industry.
YouTube is in the middle of an update that will allow
Android users to view a video in full screen while in vertical mode
. It will also add tools to help those uploading video to the site, create a more finished product. That includes taking advantage of options to trim a video, and making it easy to add background music and use filters.
YouTube is not only growing by leaps and bounds, it also is creating a new level of celebrity as video bloggers become as famous as the celebrities they comment on. And with larger screened phablets making it more comfortable to view video on a phone,
mobile YouTube viewership doubled in the second quarter
on a year-over-year basis. Mobile accounts for half of YouTube viewership and according to Wojcicki, the app beats out every cable network in reaching the important 18-to-49 year-old demographic.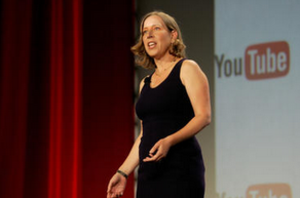 YouTube CEO Susan Wojcicki says 3D video is coming to the YouTube app later this year
source:
CNET