Mobile YouTube viewing time doubles year-over-year
4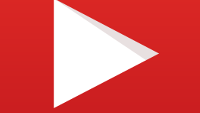 With Google reporting its second quarter earnings yesterday, one piece of the earnings report revealed that YouTube is more popular than ever among mobile device owners. For the second quarter, the amount of time that mobile users spent watching streaming videos over YouTube
doubled
year-over-year. According to CBO Omid Kordestani, the average viewing session for mobile YouTube was 40 minutes.
What is driving mobile device owners to watch more and longer YouTube videos this year? Larger screened handsets is a big factor. Originally, YouTube fans were watching video over a 3.5-inch screen. Today, we are in an environment where a 5-inch screen is "mini"-sized, and there is nothing unusual about a phone sporting a 6-inch display. Even Apple has given in, offering a 4.7-inch screen on the
Apple iPhone 6
and a 5.5-inch glass on the
Apple iPhone 6 Plus
. The
Apple iPhone 5s
, the previous version of Apple's smartphone, carried a 4-inch screen.
When the OG iPhone came with a YouTube client, the device did not come with 3G connectivity. Instead, the phone used EDGE which meant that those not on a Wi-Fi connection were seeing some awfully poor looking video. That has changed, of course, and today YouTube viewers have sharp images to look at whether hooked up to Wi-Fi or a 4G LTE signal.
source:
AndroidCentral