February update brings changes to Google's Pixel handsets
3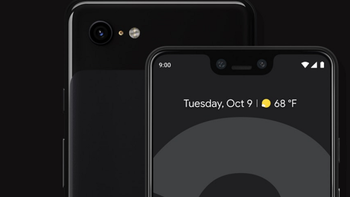 When we were installing the February update on our
Google Pixel 2 XL
the other day, we noticed some interesting changes. When we used the device during the updating process, the installation came to a halt, leaving us a message saying that the installation would resume once the phone was idle. We also were given the option to pause and restart the installation any time we wanted to.
After the installation is completed, the phone needs to be re-booted. For the first time, we were given an option to have the device re-boot at 2am local time. However, since we are often up and using the handset at that time, we simply tapped the other option, which was to shutdown and re-boot the phone immediately. Most users might have gone with the 2am option since the majority are usually sound asleep at that time.
Another change we spotted (along with
9to5Google
) after the update was installed was a minor one; previously, one could find the
About phone
information (such as the Device name, Emergency information, MEID number and more) by tapping on the "Systems" listing in settings. Now,
About phone
has its own listing making it easier to access the data kept under this heading. Additionally, legal information and regulatory labels can now be found in this listing.
The update did include the February Android security patch, but instead of listing each functional patch included, Google merely stated that the update contained "improvements to various parts" of the Android operating system. Previously, Google's monthly Pixel Security bulletin would include the exact changes being made to specific parts of the phone, and list the exact Pixel models receiving it. For example, back in December a functional patch was included in the monthly update that adjusted the auto focus behavior on the
Pixel 3
and
Pixel 3 XL
cameras.
If you own any of the Pixel handsets but have yet to receive the February update, you can try to manually install it by going to
Settings
>
System
>
Advanced
>
System update
. Tap on the
Check for update
button to see if you can receive the latest update for the Pixel line.