Chameleon Launcher arrives on the Google Play Store
6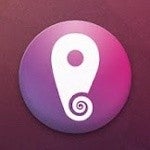 Chameleon Launcher
is a neat little project that aims to bring the launcher app of the future to Android tablets. The target is to have your launcher change and be relevant depending on your location and other data about you. Initially, the team behind the project tried to sell the idea to phone makers, but it couldn't find any partners so it took it to crowd-sourcing haven Kickstarter.
And now, after it got funded, Chameleon Launcher rolls out on Android's Google Play store for free, but only for Kickstarters and those who pre-ordered the app. You could download it from Google Play, but then it'd ask you for your registered email and if you haven't registered the app would simply close.
So what is Chameleon looking like now? It changes the home screen depending on your GPS location, Wi-Fi networks and time of the day. You can point out which screen works best for which situation and scenario. We should note that the app is targetting tablets, so it won't work on pre-Honeycomb devices. If you've registered your interest with Chameleon on Kickstarter, you can check out the beta now below.
source:
Coolsmartphone