Carbon for Android coming next week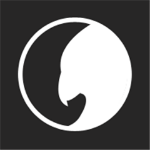 Carbon is an app that has had a pretty strange development route, which started on the now essentially dead webOS platform, then moved onto the very small, but maybe growing Windows Phone system, and now is finally going to come to the biggest mobile platform around: Android. For those of you who don't know, Carbon is a Twitter client, and while Android has no shortage of Twitter clients, Carbon still looks pretty slick.
Below, you'll see a video demo of an early version of Carbon for Android, which was recorded back in March. As you see, the Carbon team has fully jumped into the Android design philosophy, using the new Holo theme, plenty of swipe gestures, and even some fancy eye-bling animations. As you'll also notice, the app looks as though it was ready for release back in March, and that is actually pretty close to true.
Apparently, the team delayed launch of the app in the hope that Google would an expansion of its paid app support at this year's Google I/O. You see, the team is based in the United Arab Emirates, a country from which Google doesn't accept paid app submissions. As a result, the team is going to release Carbon for Android for free, and best of all, it won't have ads either. Developer Dots & Lines is planning to release Carbon into the Play Store and Amazon Appstore next week.