Candy Crush developer launches new Shuffle Cats multiplayer game for Android and iOS
0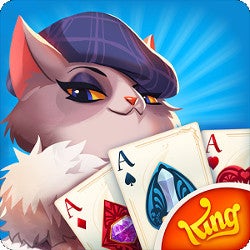 King is mostly known for its Candy Crush smash hit, but also for all the titles in the series that landed on mobiles afterwards. It looks like the publisher and developer of mobile games wants to distance itself from the Candy Crush brand,
after being acquired by Activision
.
The newest game announced by King has nothing to do with the company's previous titles, which isn't necessarily a bad thing. Shuffle Cats is a multiplayer card card game that's been released on both the Android and iOS platforms.
According to King, this is its first ever live multiplayer card game, so we're expecting some fine tuning in the next couple of days in the form of updates. Shuffle Cats allows players from around the world to compete against each other in real time via an updated mobile version of the traditional card game called Rummy.
The game introduces a host of feline characters, hence the name, such as "Montie, the friendly and helpful mentor to new players, and Walter, the mini-game master and Lucky Charm maker."
Shuffle Cards offers some nifty features like multiple gameplay modes, and social chats mechanics. King also mentions that the game does not offer "real money gambling" or the opportunity to win money or prizes, but you're free to win as many in-game money as you want.
Also, since this a multiplayer game that allows players to compete each other in real time, it will require Internet connection. Make sure that you disable the in-app purchases on your phone if you don't plan on spending real money for in-game items.
Shuffle Cards for Android