Canada's Bell rings in the Motorola RAZR V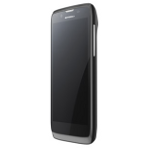 Amazing what has happened in the smartphone industry in just one year. Specs that would have been seen on top-shelf models are
now available on low-priced entry level devices
. Take the Motorola RAZR V which is launching today for Canada's Bell. It is equipped with a 4.3 inch screen, a dual-core 1.2GHz processor and an 8MP camera. Just 8.3mm thick (thin?), the handset has that iconic Kevlar bulletproof back. And Android 4.0 comes installed on the Motorola RAZR V right out of the box.
I
5.3
and that might be expanded when the
Samsung GALAXY Note 2 brings a 5.5 inch screen to the table on August 29th.
The dual-core era also seemed to go by in a blink.
Anyway, we need to interrupt this visit down memory lane to tell you that with a 3-year contract, the
Motorola RAZR V is just $29.95 from Bell
. You can also purchase the phone outright for $399.95. For a new convert to the world of smartphones, this would make a great handset.
source:
Bell
via
AndroidCentral