Camera360 Sight is updated; new features are added and bugs have been exterminated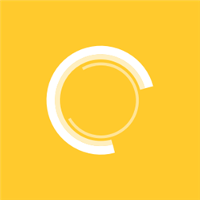 The Camera360 Sight app for Windows Phone has been updated to version 1.01. The app is designed to help those using the platform "shoot, manage and edit" their photographs. The update adds a tutorial that can be viewed by tapping the menu and entering "Tutorial" to learn about the use of gestures for the app. There is now a new official website that can be accessed by going to
Settings
>
About
. Tap the app icon to go to the site. Or, go to the URL
sight.camera360.com
to visit.
Some bugs have been exterminated thanks to the update, including the one that caused the screen to go black while editing pictures. With other bugs having been repaired, the stability of the Camera360 Sight app is now improved. Icons have been optimized, and you can slide the screen upward to view more pictures.
The Camera360 Sight app is designed to help you maximize all of the capabilities on your Windows Phone camera. The app can be downloaded and installed on Windows Phone
8.1
and Windows Phone 8 models, and is a free download from the Windows Phone Store.
source: Camera360Sight (
WindowsPhone
) via
WindowsCentral