C Spire to release the Samsung Galaxy S5 next month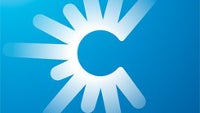 Last year, C Spire customers had to
wait more than two months for the Samsung Galaxy S4
. But this year, the
Samsung Galaxy S5
will be offered by the carrier some time in May. The Korean manufacturer's new flagship handset will be released April 11th in most major global markets. That means that C Spire customers could have the Galaxy S5 in hand less than a month after it's been released for the major U.S. operators.
On its website, the regional carrier is promoting the 5.1 inch display (which features a 1080 x 1920 resolution), the 16MP rear camera with quick focus and the heart rate monitor. While C Spire fails to bring it up, no reason why we shouldn't add that the handset will feature a fingerprint scanner embedded in the home button. Also on the website is a place where you can leave your email, so that you can be notified when the pre-order period for the phone has started,
C Spire didn't mention the exact date of the launch, nor was pricing disclosed. We wouldn't expect C Spire to stray from the major U.S. carriers, at least the ones that offer subsidized pricing. Thus, a $199.99 price tag with a signed two-year pact, is probably be what will be needed to take one of these puppies home.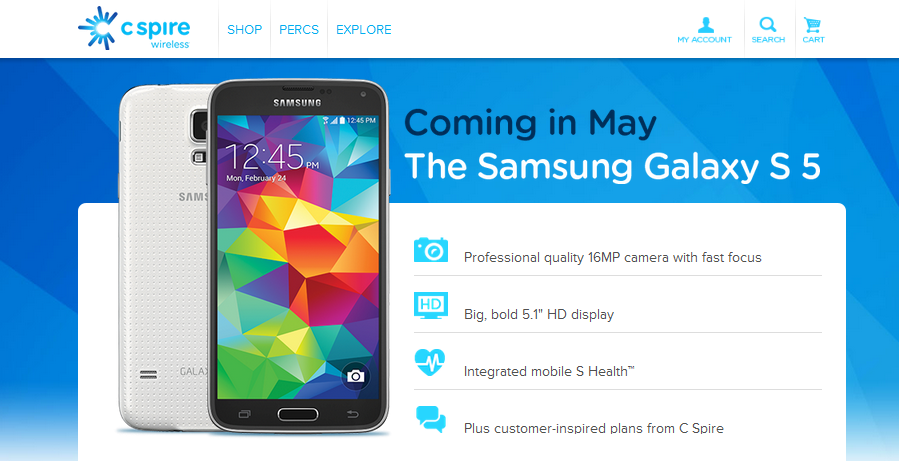 C Spire will release the Samsung Galaxy S5 in May
source:
CSpire
via
Engadget