Buy a Galaxy S7 and get a free Samsung Smart TV from AT&T (DIRECTV subscription required)
6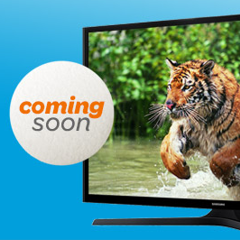 If you're not interested in
AT&T's Galaxy S7 BOGO
(buy one, get one free) offer - which, by the way, is ending today, March 31 - maybe the carrier's next promotion will be more to your liking.
Starting April 1, and ending on April 30, AT&T will allow you to buy a
Galaxy S7
or
S7 edge
, and receive a free Samsung Smart TV. However, there are some requirements that you have to meet to qualify for the offer: the S7 or S7 edge smartphone must be bought on an AT&T Next plan, and you need to be subscribed to AT&T's DIRECTV service (which starts at $29.99 per month). The TV that AT&T is giving away is a 48-inch Samsung J550D series LED Smart TV, which seems to be a model from 2014, currently costing around $700. The table included in the slideshow below explains who exactly is eligible for this promotion.
Make sure to check out all the details about AT&T's new offer by visiting the source links at the end of this article. Also, in case you haven't done it yet, you should check out our
Galaxy S7 review
and
Galaxy S7 edge review
.
P.S.: Even if it kicks off on April 1, this is a real promotion, not an April Fools' Day prank or anything like that.