AT&T's BOGO offer for the Samsung Galaxy S7 begins March 11th
9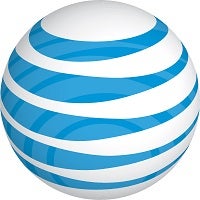 AT&T is offering its customers the opportunity to score a free
Samsung Galaxy S7
with a new BOGO deal. Tho*se new and existing AT&T subscribers who purchased the Samsung Galaxy S7 or
Samsung Galaxy S7 edge
from February 26th and later are eligible. Both phones must be purchased using AT&T Next, the mobile operator's installment plan. The first phone can be bought on a new line or using an upgrade. The second line must be purchased using a new line with AT&T Next 24, which is AT&T's 30-month installment plan.
Both phones must be added to a qualified data plan like Mobile Share Value. The latter will cost you as low as $70 a month for two phones. After three bill cycles or less, you will receive as much as a $695 credit spread out over the 30 months of the Next 24 Plan. Those funds are used to reimburse you for laying out the cost of the second Galaxy S7. If you decide to go with the Galaxy S7 edge instead, you will be responsible for the difference between the cost of that model and the $695 reimbursement from AT&T. One note, at the time you purchase the two phones, you will be responsible for the taxes due on both units.
With Next 24, you will be paying $23.17 over 30 months for the first Galaxy S7. Besides paying for the free model and then getting reimbursed for it, you also will be paying out of pocket as much as $69.51 on the free phone until the payments from AT&T start kicking in. Whatever happened to those simple 2 for 1 plans where a free second unit was tossed in your bag as soon as you bought the first model? It appears that they went the way of subsidized phones and two-year contracts.
source: AT&T