BlackBerry wins preliminary injunction against Typo
29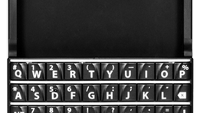 On Friday, U.S. District Judge William Orrick awarded BlackBerry a preliminary injunction against Ryan Seacrest's Typo. The popular broadcaster, currently hosting the 13th season of American Idol, co-founded the company. Typo produces a snap-together case for the Apple iPhone, that is equipped with a QWERTY keyboard. BlackBerry sued Typo, claiming that the design of the keyboard resembles the QWERTY keyboard on the
BlackBerry Q10
.
Judge Orrick said that BlackBerry established a "likelihood" that Typo had infringed on its patents, while Typo did not do a good enough job in questioning the validity of BlackBerry's patents. As a result, the judge issued the preliminary injunction, which blocks Typo from selling its product. So far, the company has had strong sales with 4000 units sold at $99. Unfortunately for Typo, the company had just caught up with orders, and was advertising same day shipment on purchases made before 6pm PST for a limited period.
Typo, which claims that its product allows iPhone users to type up to 50% faster, and with fewer mistakes, has not issued a statement on the ruling. A BlackBerry spokesman has released an emailed statement, which you can find below.
"BlackBerry is pleased that its motion for a preliminary injunction against Typo Products LLC was granted. This ruling will help prevent further injury to BlackBerry from Typo's blatant theft of our patented keyboard technology."
-BlackBerry via email
source:
Reuters