BlackBerry shows life in mobile device management
3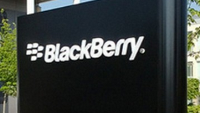 While the smartphone handset business has not been very good to BlackBerry, the company is finding growth in mobile device management. The Canadian based company, which was supposed to have been taken private by its largest stockholder
until that deal fell through
, has seen a 20% increase in the number of large government agencies and corporations that have signed up for BlackBerry's management services over the last six months.
Big Fortune 500 companies like Boeing and Morgan Stanley are testing the latest version of BES10. BlackBerry's Enterprise Service allows large organizations to manage and keep track of iOS, Android and of course, BlackBerry handsets. Right now, BlackBerry customers have installed 30,000 BES10 commercial and test servers globally. According to a release sent out by the beleaguered company on Tuesday, BlackBerry Enterprise Service 10 (BES10) version 10.2 has been released for the enterprise mobility management (EMM) market.
New changes to BES with this new version include the ability for administrators to control only those applications inside a secure container on iOS and Android devices. This allows BYOD users to feel secure that their work apps will be free of malware. The BES server now allows employees to handle certain tasks on their own without having to bother the IT department. And BES10 scales quickly to support 100,000 users of Android, iOS and BlackBerry handsets so that the number of servers needed is lower, saving big businesses and agencies plenty of money.
"We enable any organization or government agency to manage iOS, Android and BlackBerry devices without compromising security. No other mobile vendor has the same level of trusted and proven security as BlackBerry. We've achieved this with an end-to-end multi-platform solution that's secured at the device, server and network layer. And now BES10 version 10.2 provides even more tools to help manage BYOD environments and achieve cost efficiencies."
-Stephen Bates, Head of the Enterprise Business Unit, BlackBerry
BlackBerry could end up spinning off BES although there have been rumors that companies like Google, IBM and Microsoft could be interested in the businesses.
source:
BlackBerry
via
Reuters
,
BGR