BlackBerry takes on Western Union with BBM Money transfers... in Indonesia
14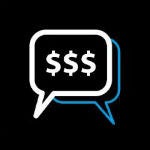 BlackBerry has made it clear that it believes emerging markets are a key to the platform and the company making a comeback in the smartphone market. With that in mind, BlackBerry has launched a new pilot program in Indonesia which will pit BlackBerry Messenger against Western Union for money transfers.
The feature has BlackBerry working with Indonesian bank PT Bank Permata, and will allow users to transfer money to each other simply using BlackBerry Messenger. Indonesia is the lucky country getting the functionality, because it is one of the few countries left where BlackBerry is still the leading smartphone brand. And, Bianto Surodjo, head of electronic channels at the Jakarta- based bank, believes that BBM Money be able to attract "a few hundred thousand" users at Permata within a year.
It's definitely an interesting idea, but unfortunately, BlackBerry has said that BBM Money is not intended for use in the US or Europe. We are guessing that the reason is it would be far too difficult to make deals with all of the different banks in the US and Europe. It would be nice to see though.