BlackBerry decides to pass on the world's largest smartphone market
8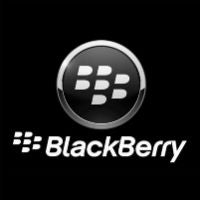 China is the world's largest smartphone market, and as such, it offers a tremendous opportunity for any smartphone manufacturer. That is, except for BlackBerry. The enterprise-focused company is not planning on making a move into the country, according to CEO John Chen. While the size of the market might mean opportunity, it also would require BlackBerry to build itself up to a size that would allow it to serve the consumers in China. Chen says that such a build up would take too long to accomplish.
Instead, BlackBerry's Chief Executive says that he gets better returns for the company by focusing on markets where BlackBerry is already popular. Those markets include India, South Asia and Southeast Asia.
Considering that security is one of BlackBerry's most endearing features, the fact that the Chinese government is known to accumulate data from citizens' cellphones, makes it hard for Chen to expand 'Berry's business to the country. Chen says that he does not want to get involved in discussions with the Chinese government. "
I don't want to get sucked into a geopolitical equation
," he said. Despite all this talk, BlackBerry's CEO isn't completely closing the door on China. Chen says that there might be certain opportunities for BlackBerry in the country some time in the future.
Earlier this week, the turnaround expert said that
the worst is over for BlackBerry
, and the company should now be officially considered a survivor.
source:
CNET