BlackBerry Pearl 9100 is finally hitting Bell starting on June 4?
2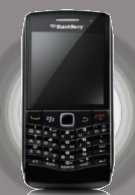 It was pretty telling that the BlackBerry Pearl 9100 was going to make it to Bell's lineup someday, but now it looks like the day will be here soon for customers after they've been told about a delay. There are some rumors that the smartphone is landing on June 4th where it is expected to supplant the aging BlackBerry Pearl 8130. Based on an internal document that MobileSyrup was able to obtain, it said that "Bell is launching the BlackBerry Pearl 9100 which operates on the HSPA network and will replace its CDMA predecessor, the BlackBerry Pearl 8130." The old saying is pretty much dead on with this one – out with the old, in with the new. Another neat thing being witnessed for its launch is its no-contract price of $329.95 which easily beats the
original $449.99 price we saw a while ago
. Customers that are looking to purchase the handset with a 3-year contract can look forward to just spending $29.95 on the smartphone. It shouldn't be too long of a wait now for those customers eager in replacing their older BlackBerry Pearl 8130 handsets.
RIM BlackBerry Pearl 9100 Specifications
source:
MobileSyrup