BlackBerry OS 10.3 leak reveals some useful new features
32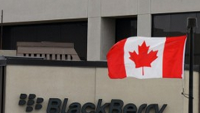 The latest leak pertaining to BlackBerry OS 10.3 reveals a number of new features that will be coming to those with a BlackBerry OS 10 handset. The UI will now have blue accents, and will support an update to Android 4.3. Active frames can be rearranged and be permanently set on the homepage. The update includes "Flip to Wake," and the camera will now allow you to take still shots while you are filming a video. That is a good example of BlackBerry trying to catch up to Android.
With BlackBerry OS 10.3, swipe using two fingers from any page to get to Quick Settings from any app. That has got to come in handy quite often. There is finally a tracker for data usage, and a equalizer in the music app, so you can pretend to have Beats Audio on your phone. Seriously though, if you like a little more bottom on your tunes, you will be able to take care of it with BlackBerry OS 10.3.
We have quite a few screenshots of BlackBerry OS 10.3, that you can view in the slide show below.
source:
BerryReview