BlackBerry Milan slider said to be shelved due to hardware problem
5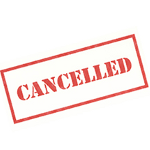 What is going on at RIM? With reports circulating that the co-founders and co-CEO tandem of
Mike Lazaridis and Jim Balsillie might be forced out of the company
, a source for
Berry Review
passes along the word that the
BlackBerry Milan
will be shelved. The BlackBerry 10 powered device
first came to our attention earlier this month
and was expected to come to market with a portrait QWERTY slider. The phone was supposed to launch sometime this year.
suffered from hardware issues
. Originally, the new BlackBerry 10 line of SuperPhones was to launch early this year, but because RIM is waiting on a new line of dual-core processors from Qualcomm,
the launch has been delayed until late in the second half of 2012
.
Another rumor passed along by
BlackBerry OS
states that
none of the BlackBerry 10 devices have been made
yet. The handsets are allegedly in engineering under New Product Introduction. The first of the new BlackBerry 10 line to roll out to the public will
supposedly be the BlackBerry London aka Surfboard
. Other BlackBerry 10 models that appeared on a roadmap for RIM
include the BlackBerry Nevada and the BlackBerry Lisbon
.
source:
N4BB
via
BlackBerryOS
, photo of BlackBerry Milan rendering courtesy of CrackBerry