RIM's 2012 BBX road map sounds like a traveler's itinerary
7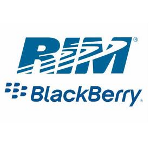 Next year will be a very important one for RIM. In fact, it could be a make or break year as the Apple iPhone and Android are proving too much for the Canadian based carrier. Yes, the
BlackBerry Bold 9900/9930
and BlackBerry 7 OS specifically, made some strides against RIM's competition, but things like a front facing camera, YouTube client, Dual-core processors are things that BlackBerry handsets don't have that the competition does.
RIM is hoping that its
new BBX OS, taken from the QNX software that runs the BlackBerry PlayBook tablet
, will help it more than make up the gap between itself and the competition.Unfortunately, we have heard visions of grandeur coming from RIM's camp before. Remember the hype leading into the amazingly half-baked launch of the BlackBerry Storm 9530?
A road map put together by
Crackberry
from information that have heard shows that the first new release from RIM next year will take place on
BlackBerry London
. This will be the first BBX powered phone and could end being called the BlackBerry Surfboard, a name RIM reserved in 2010. The
name
refers to the surfboard-like shape of the device
and it's outstanding web browser for surfing the internet.
Later the same month, RIM is expected to launch the
BlackBerry Milan
for AT&T and Rogers. With the internal code for London R072 and R071 for Milan, this could easily be a case where the BlackBerry Milan is the GSM version of the BlackBerry London which could launch on Verizon.
Crackberry
hasn't a clue about the
BlackBerry Lisbon
, guessing that it could be a BBX powered slider.
The BlackBerry Nevada
looks to be quite a jackpot for RIM. This could be the BBX flagship model and has a form factor similar to the BlackBerry Bold 9900/9930 with a full QWERTY keyboard. Those hoping for a high-end BBX handset might have to wait until next November when the Nevada is scheduled to rollout.
Finally, the
BlackBerry Black Forest
could be a 10 inch BlackBerry PlayBook tablet. Unlike an earlier 10 incher which was basically a larger version of the current 7 inch RIM tablet and got canceled, this tablet is different. It will allegedly have hard angles instead of rounded corners.
While all of the above models are expected to be BBX powered, RIM is still expected to produce
more BlackBerry 7 OS models
. The company has said in the past that the move to BBX would not be a straight switchover, but would be a slower more gradual process. Regardless of what RIM has planned for 2012, they will be very happy to see 2011 in the rear view mirror.
source:
Crackberry