BlackBerry 10 devices won't be out til late 2012
12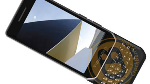 The dollars and cents wasn't the only bad news given during the
RIM Q3 earnings call
. There was also a bit of info that wasn't directly related to the earnings, which is that RIM isn't expecting BlackBerry 10 devices to hit the market any time soon, not until late 2012.
RIM co-CEO Jim Balsillie said that the next generation BlackBerry devices won't be out until late in the second half of 2012. RIM's other co-CEO Mike Lazaridis said that the reason for the timing was that RIM is waiting on a new line of dual-core processors to become available before pushing the BlackBerry 10 handsets.
RIM also cut projections for device shipments in Q4 of this year to just 11-12 million, which is down from the 14 million it shipped in Q3. It seems like RIM is incapable of giving positive information these days, and the delay of BB 10 handsets is just another in that line. We're a little confused about the delay anyway, because it seems that by the time RIM starts shipping BB 10 devices, quad-core processors will be taking over the mobile ecosystem.
Recommended Stories