BlackBerry KEYone is just $0.99 at AT&T, but there's a catch
5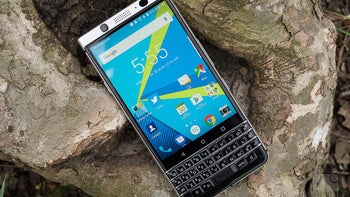 Although the
KEYone
has already been replaced as the newest BlackBerry smartphone by yet another mid-range Android handset, it's still available for purchase at many carriers and retailers across the United States.
As a matter fact, AT&T now runs a great promotion on the BlackBerry KEYone, so if you've always wondered how this business handset would perform but didn't have the money to get one, this might be a good time to check it out.
That's because the
BlackBerry KEYone
costs just $0.99 as long as you agree with a 2-year service contract with AT&T. Also, the carrier has decided to waive the activation fee, so you'll be saving another $45 if you decide to go for it.
The catch is the deal is available online only and you can only get it if you're a business customer. It kind of makes sense since this is a business phone first, but it surely reduces the target of the promotion.
Still, if you have a business account and don't mind signing a new 2-year contract with AT&T, the KEYone may be a suitable choice, especially at this price. Also, don't forget to check out our
BlackBerry KEYone review
while you're at it.