BlackBerry India has only 15 employees left, down over 75% from last year
88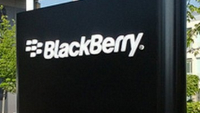 Head count at BlackBerry's Indian operations has been shrinking, and the number of employees sill working for the company in India is down to 15. Last year at this time, about 70 people were employed by the company in the country. Many of the top managers have left for greener pastures, including the head of BlackBerry's operations in India. Sunil Lalvani, who was running the show for the Canadian manufacturer in the region, left in June to take over Qualcomm's Indian operations.
While Matthew Tonkin has taken over for Lalvani in the country, BlackBerry also lost its head of product management, Advait Vaidya. And director of sales and distribution for India, Sri Lanka and Bangladesh, Sameer Bhatia, has moved on to Seagate Technology where he now heads up brand retail.
Despite the departure of senior staff, BlackBerry says that is still is committed to the Indian market. And if the rumors are true
and BlackBerry launches an Android powered handset
in November, it could revive BlackBerry sales in the country. After all, Android is the dominant mobile platform in India.
"BlackBerry remains committed to the India market and looks forward to continuing to work closely with our customers and partners. As BlackBerry moves into the next stage of its turnaround, we remain focused on capitalising on growth opportunities while driving toward sustainable profitability across all businesses. This includes recruiting in those areas of our business that will drive growth in India."-BlackBerry Spokesman
Thanks for the tip!
source:
EconomicTimes