BlackBerry App World hits the 3 billion downloads mark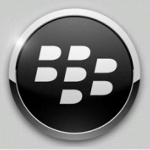 Trying to take the focus off all of their problems, RIM announced today that
3 billion apps have been downloaded from BlackBerry App World
. The online applications store
has been open for more than 1,172 days
. Back in April, when
BlackBerry App World celebrated its third birthda
y, RIM announced that 2 billion apps had been downloaded. Do the math and you'll find that means a billion apps have been downloaded in just the last 3 months which is a remarkably quicker pace. The first billion downloads took 786 days, the second took 210 and the last billion took just 176 days. Overall, BlackBerry users download an average of 2.5 million apps a day.;
During the third birthday celebrations, RIM also announced that the store had 70,000 apps and "
tens of thousands
" of developers. Fast forward to now and the number of apps on the shelves is up to 90,000 (counting apps for both smartphones and for the PlayBook) with 28,000 vendors. it seems like the 78 million BlackBerry subscribers are picking up the pace, doing their part to keep the platform alive until
BlackBerry 10 changes everything
. That's the plan, anyway.
source:
RIM
via
MobileSyrup