Best of Apple's WWDC presentation duo: Steve Jobs and Phil Schiller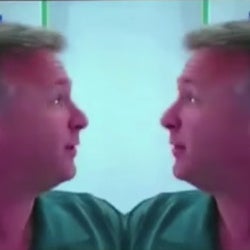 It's the beginning of summer - the time of the year when spirits are high, and in the tech world this period of the year coincides with one of the biggest conferences: Apple's WWDC. The Worldwide Developers Conference is a year-long tradition, and for those of you who are feeling nostalgic about what WWDC brought in the past, we've already
walked you through the last 10 keynotes
.
Now, though, we stumbled upon an interesting video compilation, showing the best moments of Apple's star presenter duo, consisting of no other than the iCEO Steve Jobs and Apple's marketing head Phil Schiller.
The two pulled quite the show at the opening keynotes for many a year, as Phil seemed ready to do everything a good presentation takes. Jump from up high? Make a fool of himself on camera? Everything seemed included in the marketing guru's job duties when Steve was around.

You can take a look at those great moments in the video below, as we count the hours before WWDC 2014 kicks off. Here's to hoping it will be great as well!