WWDC throughout the years: here's what devices and services Apple has unveiled before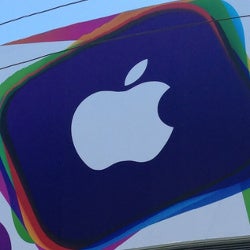 Apple's Worldwide Developers Conference
(WWDC) has been one of Apple's most important events, and since the 2014 edition is right around the corner, this seems like the right time for a little recap.
WWDC has been one of Apple's most important events for the year for quite a while. In 2002, Apple first used the conference for hardware announcements, and before that it was strictly about software. Interestingly, in what seems like the dark ages of pre-2002, the conference was actually held in mid-May, but then it moved, and the tradition now, is for Apple to hold it in the beginning of June.
Ever since the early days of the conference, the whole event kicked off with a keynote by Steve Jobs, the jokingly called
"Stevenotes".
After his passing nearly three years ago, new chief executive Tim Cook is hosting it, and we're looking forward to Tim starting it this year as well.
Interestingly, while there have been a few years when WWDC was home to major hardware announcement (iPhones!), in recent years it has become more of a launchpad for new versions of iOS and Mac OS versions. We are hoping this year it surprises with more hardware, and more interesting announcements, but in the meantime, feel free to take a look at WWDC throughout the years - you can find a quick recap and the full video from the events right below.
WWDC throughout the years: here's what devices and services Apple unveiled before