These trends will make 2019 the best phone year in a while, here's why
23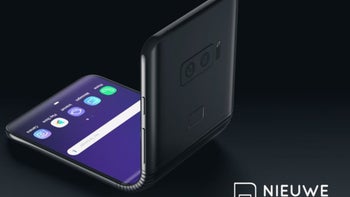 The ideal Frankenphone of 2019 will have truly all-screen front, dashing 5G chipset, and a multi-lens camera with 3D-mapping technology. It should bend like Gumby, too, like @PhoneDesigner's concept image of Samsung' foldable phone here
It might seem a bit premature to take a peek into the smartphone trends for 2019, but it is shaping up to be one of the most exciting ones ever. This current 2018, however, is frankly a year to forget when it comes to mobile innovations and grand ideas coming to fruition.
Awash in notch-y handsets, with everyone churning out tall and narrow 6-inchers like there is no tomorrow, the only things worth mentioning are a few camera tricks like the triple-sensor kit on the
P20 Pro
or the variable aperture on Samsung's flagships. Sadly, not even the trio of new iPhones that are landing in a few weeks are likely to change that impression, as this is expected to be an "s" year for Apple, despite the rumored largest iPhone screen ever on the alleged XS Plus.
Next year, however, we are expecting the sleeping giant Samsung to wake up and take the lead with foldable premium phones and an anniversary Galaxy S10 edition, which will pull each and every other manufacturer to show the best they are capable of. And they will have the tools to do it, as 2019 will see a bunch of new features and technologies become mainstream in our phones for the first time. Here's a shortlist:
If you think mobile chipsets are powerful and frugal now, wait until you see the first phones with processors made on the 7nm production node. Apple will start the trend with the
7nm A12
in the new iPhones two weeks from now, Huawei will follow suit with
the Mate 20 family
, and it will all be uphill from there till the end of 2019. Expect the 7nm node to be with us for a while, so whoever got a 10nm phone in 2018 will probably be tempted from the savings in power draw and increases in performance to switch as soon as next year.
In addition, while 5G networks and devices will
go live
next quarter, the
first 5G phone
isn't expected until the spring, and in the second half of 2019 flagships are likely to all have
5G support
baked in. High speeds, low latency, better battery life - hey, chipsets of 2019, you can't come soon enough!
In-display finger scanners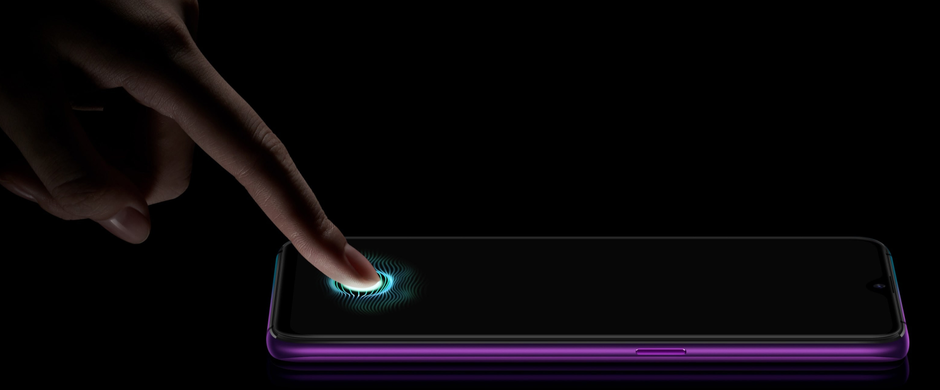 In-display scanners are expected to enter a critical mass next year, with no less than a 100 million such handsets shipped, down to Samsung's mid-range A-series. This will allow manufacturers to shrink the bezels even further, or free room for other components on the back, so we can't wait to see what will the Android makers do with this tech in 2019.
There are optical fingerprint readers you can tuck under the screen of a "bezel-less" phone, and then there are superior ultrasonic ones. Qualcomm's second-gen ultrasonic sensor is reportedly going to be a major selling point of Samsung's upcoming
Galaxy S10
, as it will reportedly be embedded in such a high-profile handset and in such mass quantities for the first time. Hold my beer, said
Huawei
.
Granted, there are phones with in-display finger scanners on the market already, like the recent
Vivo NEX
with its pop-up selfie camera, but it carries the under-glass reader from the Chinese firm Gudix, which is of the optical variety.
Qualcomm's tech can work accurately through glass up to 800 microns thick, compared to 300 microns in the previous generation. The kicker is, however, is that we may see the latest ultrasonic in-display reader
on the Mate 20 Pro first
, as Huawei has reportedly entered a license exclusivity deal with Qualcomm until the end of February, or right around the time when the Galaxy S10 is expected to hit the tape.
3D-mapping AR tri-camera setups
Those rumors for triple cameras on the back of the highest-end
Galaxies
and
iPhones
next year? Well, they might very well be
3D-sensing kits for AR
and gesture recognition, rather than simply
P20 Pro
-style tri-sensor setups.
We've been hearing that Apple is working very seriously on AR for future iPhones and even standalone products, but it turns out that we might see the fruits of this labor as soon as the 2019 iPhones hit the shelves. Apple is rumored to try and enhance a new interface navigation method on them, based on air gestures and 3D-sensing cameras. There is already a phone with a time-of-flight 3D-sensing rear camera - Oppo R17 Pro - for gesture navigation and AR purposes, coinciding with what Apple may use a ToF rear camera on the back of next year's iPhones.
Apple will reportedly also try to implement multi-finger hovering gesture recognition by increasing the capacitive touch sensitivity from 30mm to 50mm and eliminating the problem of ghosting. Coupled with a 3D-sensing rear camera, this could lead to virtual objects scanned with the ToF sensor to be manipulated on the screen without touching it, though we'd have to see the implementation before pronouncing such interaction a gimmick or the next step in interfac-ing.
Foldable phones, all-screen designs
Samsung has been at the forefront of bendable OLED display development for a while now, but with the mobile industry's innovation drive tapering off, it is accelerating its pace to the point that a true bendable phone may hit the shelves early next year to set it apart again. To wit, Samsung is gearing up to unleash, perhaps as soon as around the CES expo in January, a true bendable phone that can unfurl into a 7" tablet-y screen of sorts, while in a bent shape it can fit in your shirt pocket, for instance. It will undoubtedly be a premium device in terms of chipset and cameras, too, but is expected to cost twice what other companies with foldable phones in the pipeline, like
Huawei or Xiaomi
, are projected to charge for
their own bendy creations
.
Samsung's DJ Koh himself mentioned that the Galaxy S and Note lines will stay separate next year, but there will be a third premium line entering the fray. "
I've talked about quality and durability, but now we've overcome and over the last ridge
," indicating that the foldable display and electronics that go along with it, are now good enough to enter a retail product that will be superior to anything else in that nascent realm.
Needless to say, we can't wait, as this might be the innovation that will spark a new arms race in mobile, or turn out to be an expensive flop in the end. Either way, the adrenaline rush might return to the industry in full force after Samsung's foldable phone unveiling. In addition, the Asian phone makers, which
jumped on the notch-y design
of the iPhone X like flies on honey, have started to shrink the cutout to
waterdrop
shapes, or even
removing it altogether
, gunning for "
real full view
" fronts by tucking the sensor and camera paraphernalia that used to sit there in the top frame, or in
slide-out
mechanisms.
Again, 2019 is about to be the year of unorthodox designs, screeching performances and ultrafast connectivity, so we can't wait to turn the corner after the holidays.