Best new iPhone, iPad and Android games for June 2012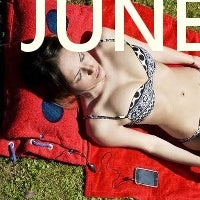 If May brought amazing new titles like
NOVA 3
, June brought the heat up in every gaming direction you can think off with a couple of games that you just can't miss.
There are two huge highlights this month - first,
Asphalt 7: Heat
is now here with better graphics, tracks in exotic locations and the same addictive gameplay, all for an extremely affordable price of just a buck. It's offering you to use in-app purchases every once in a while, but we found ourselves lost in front of the screen for too long to even start considering this as a negative thing. Definitely, Asphalt 7 rises the bar for racing games and is one of the titles that should be on your phone.
The second biggest highlight was the arrival of
Max Payne
on mobile devices. Yes, the very same original Max Payne title, with grim story, immersive gameplay and music that gave it that unique atmosphere. We'd prefer to play it on a larger screen, a tablet, or if you can hook it up to an HD TV, that'd be even better.
But that's far all - there are some awesome titles that even without the big marketing push will keep your fingers sweating and your mind alert. Check them all out below.