Best new Android and iPhone games (March 24th - 30th)
1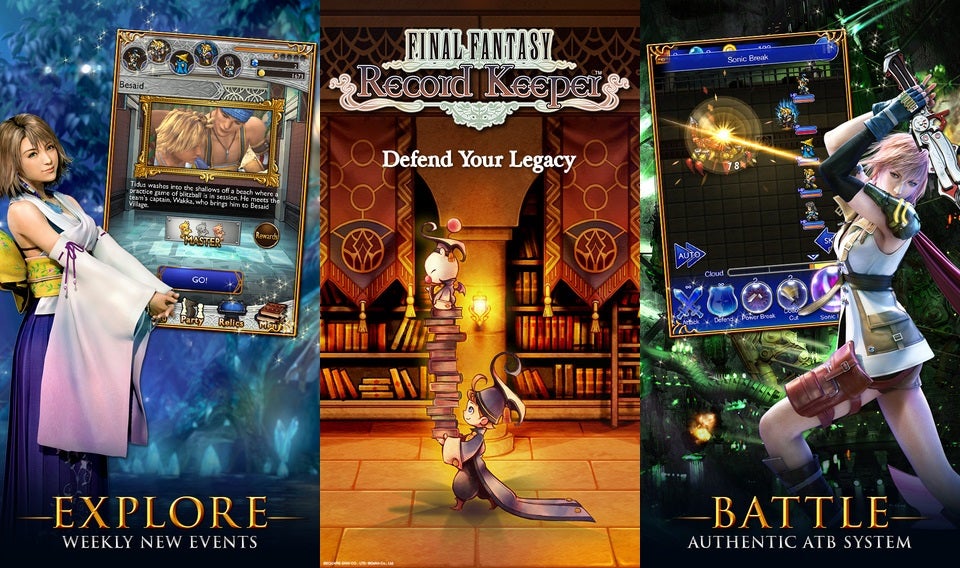 Let's start off the week with some fun! In our weekly round up of the best new Android and iPhone games we introduce you to everything new and worthy with no limits to the genre, platform, or price. We can't guarantee that you'd love the genre of the game we've picked, but if you do, chances are you'd spend hours playing one of these games.
In this last week of March, we've had quite a few great new games, including high-profile titles like our first pick - Star Wars Rebels: Recon Missions where you get to experience the Star Wars saga with four free levels (sadly, in-app purchases are required for the rest). The awesome and truly immersive new adventure game The Trace is also a great play, but so are a few others that we've summed up right below.
With no further ado, here are the best new Android and iPhone games so far in March 2015.
Star Wars Rebels: Recon Missions
Price: Free
In Star Wars Rebels: Recon Missions you get to play four free levels of battle against the Empire as Ezra Bridger, dodge TIE fighters, blast Stormtroopers, and drive an Imperial AT-MP. The rest is open via ways of in-app purchases, and if you shell out for more, you'll get to experience expanding a secret Rebel Haven where heroes can hide out and rescue citizens, and, interact with characters like Zeb the muscle of the Ghost team, Hera the pilot, and even Chopper the grumpy Droid.
The Trace: Murder Mystery Game
Price: $4.99
The Trace is an immersive murder mystery puzzle adventure game where you play detective and lead the investigation into an intriguing case, exploring crime scenes and searching for clues. Confronted with baffling crime, you have to discover clues, find the leads and reveal the proof to solve the mystery and unravel your next case.
The Lost Lands: Dinosaur Hunter
Price: $1.99
In Lost Lands: Dinosaur Hunter you meet with living dinosaurs, which became extinct hundreds millions years ago, you get to see T-Rex and hunt for it. All of that takes place in an immersive and visually stunning environment.
Breath of Light
Price: $2.99
Breath of Light is a meditative and beautiful puzzle game with a hypnotic soundtrack by Winterpark.
Compass Point: West
Price: Free
In Compass Point: West, your help is needed to grow and protect a new western town on the edge of the frontier. While you build your Wild West outpost alongside the town Sheriff, you are challenged by Orville Driller and his henchmen, trying to steal your gold.
FINAL FANTASY Record Keeper
Price: Free
The new arrival in the Final Fantasy series for mobile allows players to fight with favorite FF heroes, battle through classic FF moments, and ultimately, restore the lost memories.
Dungeon of Madness
Price: $1.99
Dungeon of Madness is an action game where you rotate tiles to create our own route. Help the hero by connecting the road so he reaches hostages, then lead them out while also directing monsters into deadly traps.
Jump'n'Shoot Attack
Price: $1.99
Jump'n'Shoot attack is a retro platformer with 16 fast-paced stages filled with - yes - jump and shoot action. The streamlined two-touch control scheme is easy to use on a mobile device and requires no fiddling with tiny controls.
Silly Sausage in Meat Land
Price: Free
Having an infinitely stretchy body is pretty handy, but it's not all plain sailing. Your exposed body is vulnerable to all sorts of meat cutting instruments so don't over stretch yourself or you could end up butchered - that's what Silly Sausage in Meat Land is all about.