Best new Android and iPhone games (August 23rd - August 29th)
2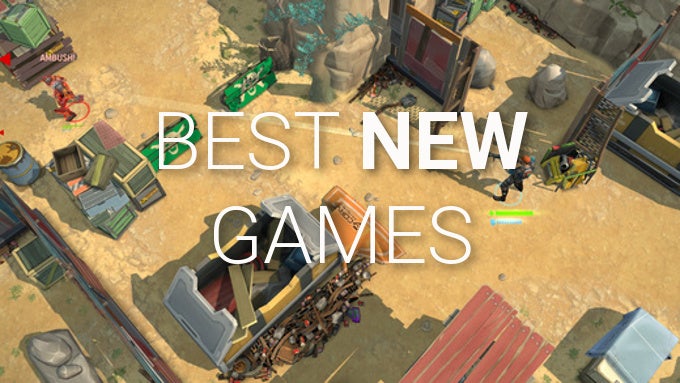 If you are wondering about the best new Android and iPhone games, and you don't want to go through hundreds of new games in the app stores, we have picked the very best new releases from the past week right here.

The games included in this round-up are selected only by their quality and with no regards to genre: you will find casual games, puzzlers, racing games, strategy and everything in-between. The paramount criterion is quality and an engaging gameplay. With no further ado, here are the best new games from the past week, in late August.
Space Marshals 2
Price: $6
Genre: Top-down shooter
Space Marshals 2 is a tactical top-down shooter that puts you in the shoes of specialist Burton in his struggle against the criminal elements of the galaxy. A mix between a sci-fi world and wild west adventure, Space Marshals 2 takes place in outer space and puts the emphasis on tactical combat and stealth, rather than just spraying bullets.
Riptide GP: Renegade
Price: $3
Genre: Arcade racing
The Riptide GP is one of the legends of mobile gaming: a showcase for graphics on mobile, the racer has been one of the most popular releases from the early days of iPhones and Androids. The much anticipated latest addition to the series is now out: welcome Riptide GP: Renegade. With further refinements in the graphics department, the developers from Vector Unit really delivered something special with this game. With smooth controls, and packed with content with no annoying in-app purchases, Riptide GP: Renegade hits all the right notes for the hard-core gamer.
Siralim 2
Price: $5
Genre: RPG / Roguelike
Siralim 2 is an old-school monster catching RPG. Summon and customize hundreds of creatures to fight for you as you battle your way through endless dungeons. Find rare treasure and use it to upgrade your castle, empower your creatures, craft powerful artifacts, learn new spells, and much more.
Nightgate
Price: $3
Genre: Puzzler
In the year 2398, after a great war, a network of intelligent computers known as Nightgate, is the last remaining life form on Earth. Step into the computer and make your way through 50 handcrafted levels. Avoid enemies as you interact with a dark digital world and explore what lies beyond the futuristic landscapes of Nightgate.
FarmVille: Tropic Escape
Price: Free
Genre: Sim
FarmVille: Tropic Escape lets you run your very own beachside inn complete with island workshops, tropical crops and exotic animals. Grow pineapples, coconuts and orchids and catch fresh seafood to delight your guests with pina coladas, grilled fish, and flower leis.
Cartoon Network's SuperStar Soccer: Goal
Price: $3
Genre: Sports
Play as one of 16 different captains from your favorite Cartoon Network shows like Adventure Time, Steven Universe, Regular Show, The Amazing World of Gumball, We Bare Bears, Clarence and Uncle Grandpa. Unleash unique defensive dribbles and special moves for each character. Combine passing, shooting, dribbles and tackles to create your own awesome soccer plays and win the day.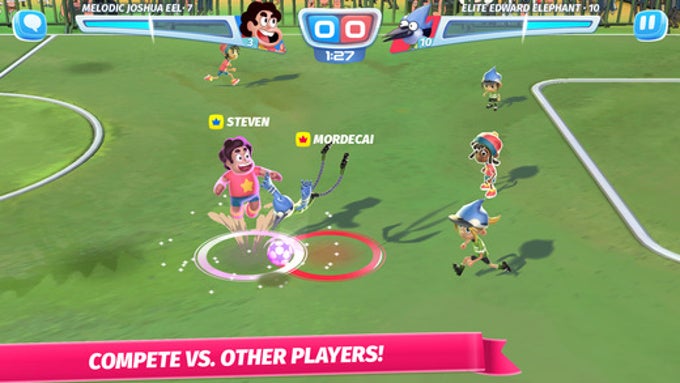 Cartoon Network's SuperStar Soccer Goal