Best dual SIM phones (2017)
10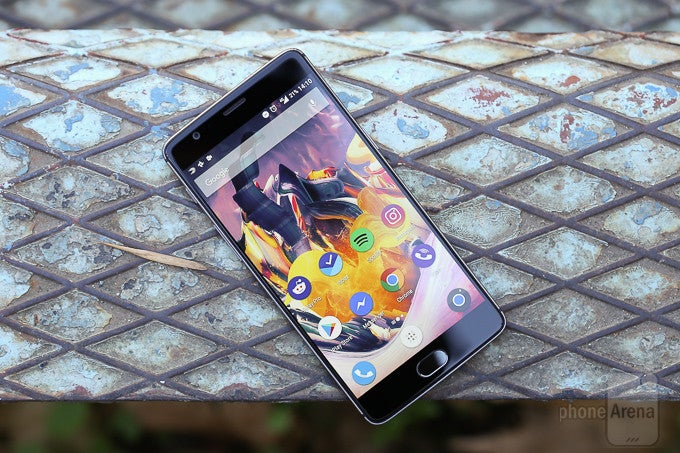 If you are in search of the best dual SIM phones currently available in the US, we think we can help you. In this article, we have a selection of notable handsets that offer dual SIM capabilities and other nice features - from expensive to cheap models, so you'll probably find what you need, no matter the budget.
Even if you don't normally have two phone numbers, owning a dual SIM smartphone can be useful in some scenarios, including when traveling aboard: you won't be needing a second handset in case you want to use a local prepaid card while still having access to your main number.
Like most dual SIM phones out there, the devices presented here are of the
dual standby
variety. This means that, when you're using one SIM card (for calls or data), the other SIM goes offline and automatically becomes active again once you're done using the first card.
All the phones listed below come with US warranty and are unlocked, but don't work on Verizon and Sprint, so you'll only be able to use them on GSM/LTE carriers like AT&T and T-Mobile. Also of note is that, if you put two SIM cards in these phones, you'll no longer have an open slot for microSD cards (where available).
Samsung Galaxy S7 Duos and S7 edge Duos
Samsung's last year flagship smartphones, the Galaxy S7 and S7 edge, both have dual SIM versions - aptly called Galaxy S7 Duos and
Galaxy S7 edge
Duos. Unlike the regular US variants of the handsets, which are powered by Qualcomm's quad-core Snapdragon 820, the Duos models use Samsung's own Exynos 8890 processor (which seems to be more power efficient). Other than that, there aren't significant differences between the Galaxy S7 Duos series and the S7 and S7 edge that are sold by US carriers, so you're getting the very same high-end features in dust- and water-resistant bodies.
Samsung Galaxy S7 edge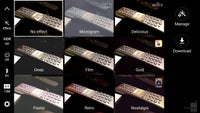 Looking for a powerful dual SIM smartphone that has a very large screen? If that's the case, then the Huawei Mate 9 should be among your top choices. Officially launched in the US in January, the Mate 9 sports a 5.9-inch display, runs Android 7 Nougat, and relies on an octa-core Kirin 960 processor plus 4 GB of RAM. The handset further offers 64 GB of internal memory, a dual rear camera, and a generous 4000 mAh battery.
No images
Released just 6 months after the
OnePlus 3
, the
OnePlus 3T
keeps the dual SIM capabilities of its predecessor, while brining improvements in a few key areas, including battery life. The 3T also has a slightly faster processor (Snapdragon 821 vs. Snapdragon 820) and an upgraded front-facing camera, and yet its price remains below $450. It's really hard, if not impossible to find another dual SIM handset that offers more than the OnePlus 3T at this price point.
No images
Part of a relatively new breed of smartphones - the affordable mid-rangers - the Honor 6x costs $249.99 and offers plenty of bang for the buck. What we have here is an aluminum-made handset with a 5.5-inch 1080p display, a not-too-shabby Kirin 655 processor, 3 GB of RAM, and a dual rear camera. There's also a 3340 mAh battery on board, good enough to get you going through a full day (and often even more).
Honor 6x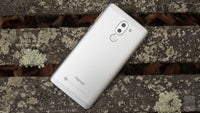 While it's slightly cheaper than the Honor 6x, the ZTE
Blade V8 Pro
is pretty much on part with it, though there are some differences between the two - including the fact that the Blade V8 Pro uses plastic as its main body material (yet there is a metal frame around the edges). On the plus side, the Blade V8 Pro features a USB Type-C port, and battery life seems to be better than on the Honor 6x.
ZTE Blade V8 Pro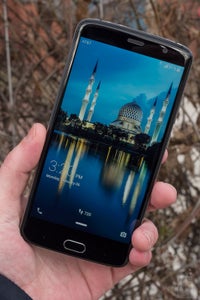 If you don't want to spend more than $150 on a new dual SIM smartphone, but still need decent features, consider getting the Asus ZenFone 3 Max. Sold for $149, the Asus ZenFone 3 Max sports a 5.2-inch 720p display, further packing a quad-core MediaTek processor, 2 GB of RAM, and 16 GB of internal memory. On a more exciting note, the phone includes a 4100 mAh battery for up to 2 days of battery life.