Best screen protectors for Google Pixel and Pixel XL
2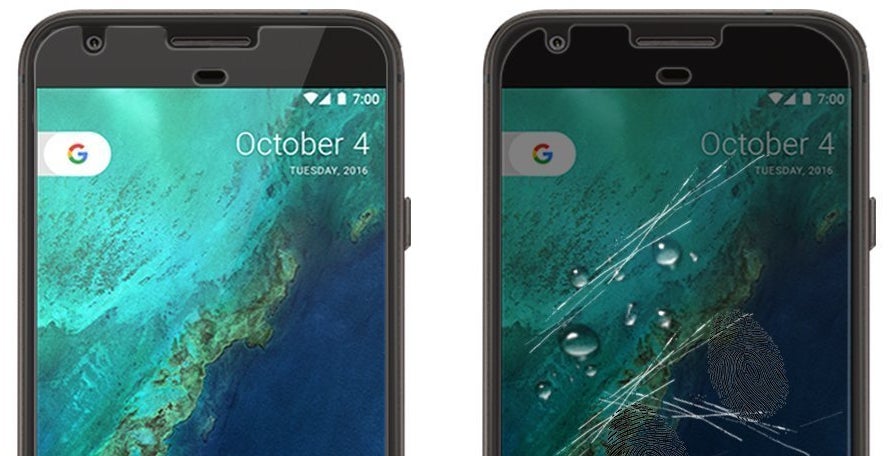 If you own a Google Pixel or Pixel XL, you certainly want to keep it in top condition until you'll replace it with a better smartphone. To achieve this, you need to take care of the screen first, and you can successfully do so by buying and installing a good screen protector.
Below, you'll find some of the best screen protectors for the Google Pixel and Pixel XL, listed in alphabetical order. Perhaps surprisingly, they are all quite affordable, regardless of the materials they're made of (glass, or plastic).
Carryberry Tempered Glass screen protector

This Pixel / Pixel XL screen protector from Carryberry is made out of tempered glass, so it will offer solid protection against high-impact drops, as well as against scratches and bumps. What we have here is a very clear screen protector that's also good at keeping fingerprints at bay, thanks to an oleophobic coating.
IQ Shield LiquidSkin screen protector

Designed for an edge-to-edge coverage of your Pixel or Pixel XL screen, the IQ Shield LiquidSkin protector is comprised of 4 thin layers: an anti-yellowing UV coating on top, a TPU (thermoplastic polyurethane) layer for transparency and elasticity, a tough protective liner, and an adhesive layer at the bottom. This combination will keep scratches and cracks away from your display in most scenarios.
Orzly Tempered Glass screen protector
Orzly is offering an atypical screen protector - besides a tempered glass piece that covers the display of your Pixel, the product includes plastic-made frames that mimic the bezels, thus covering the full front side of the phone. This not only increases protection, but also makes the whole thing easier to install.
Tech Armor HD-Clear screen protector

Here's another non-glass screen protector, this time coming in a pack of 3. The cover is very clear, and can keep your Pixel's screen scratch-free, but you shouldn't fully trust it to save it from shattering if you're dropping your handset too often.
Yootech Tempered Glass screen protector

The Yootech screen protector for Google Pixel and Pixel XL provides superior transparency, and does not hamper touchscreen sensitivity. It's pretty good at protecting your display against scratches and cracks, although, like some of the other covers listed here, it does not go all the way towards the edges of your Pixel (or Pixel XL).